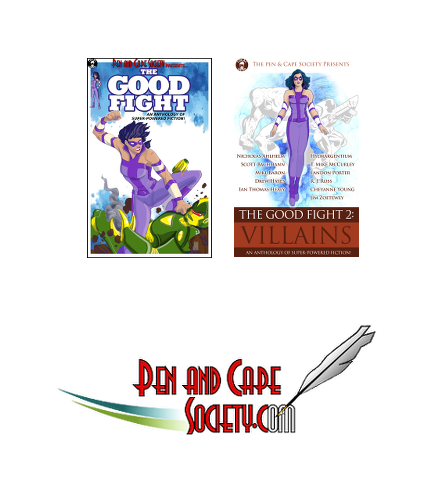 The Pen and Cape Society is an association of authors who all share a passion for writing novels about superheroes. Each member is published either through print, e-books, or web-serials, and is committed to providing quality stories for their readers' consumption. The purpose of the group is for us to share knowledge, experience, and any other pertinent information; all in hopes of aiding one another grow into the best authors we can be.
As a group, we've done group projects including two anthologies, an online "Choose Your Own Adventure" story, and our on-going podcast "Throwing the Gun," where we talk about superheroes in all media.
So, whether your superhero tastes run to gritty realism, fanciful romps, college re-imaginings, stylish alternate worlds, or a mash-up of them all, The Pen and Cape Society has a tale or two for you to enjoy.