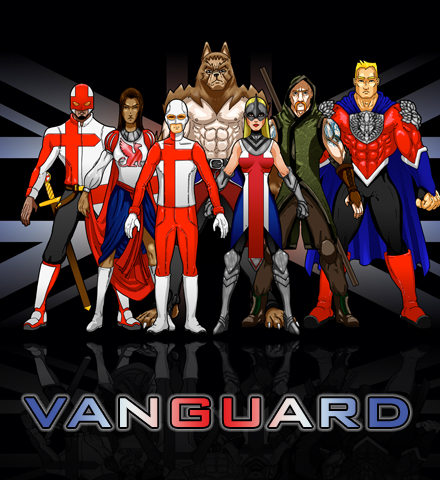 The Comic
Set in the not too distant future, this is the story of a team of genetically enhanced meta-humans employed by the British government and dispatched on dangerous missions at home and abroad. The world is becoming politically and economically unstable. There are food riots, water and power shortages and a rising crime rate as day to day living becomes more of a struggle. All that stands between Britain and total anarchy is – The Vanguard.
The comic began in 2010 on Drunk Duck, but graduated to it's own site in 2012. The title has been awarded 'Best Superhero Comic' and 'Best Action Within a Comic' at the Drunk Duck webcomic awards.
The Creator
Dan Butcher started drawing/creating characters and comic strips at an early age. Studying art through school, and onto a degree in Illustration and Design. After leaving university, he began work professionally in animation and graphic design.
Dan has worked on several webcomics throughout the years, including Reynard City, Retake, Death Boy, Black Terror and Heroes Alliance/Unite.
He lives in Kent, England, with a lovely wife, a great son and three cats, which continually wake him up throughout the night. When not working on Vanguard, he can be found reading books, watching 80's action films or out exercising.